Dream A Little Dream | Support for Parents of Premature Newborns
Dream A Little Dream | Support for Parents of Premature Newborns is a Brisbane/Gold Coast based group of volunteers who, together with our supporters nation wide, aim to provide a free support service for parents and families of premature newborns. They are a not for profit cause run from their own back pockets and also heavily rely on donations from supporters and various businesses such as Little Innoscents.
PANDA Post Ante Natal Depression Association
This organisation offers support to women men and their families who are suffering from perinatal postnatal antenatal depression.
Helpline
PANDA's telephone information, support and referral service is staffed by trained volunteers, professional counselors and supervising staff. In keeping with PANDA's Mutual Support Self Help principles most of these volunteers on the helpline have experienced perinatal depression and anxiety.
Education
PANDA adopts a number of strategies that facilitate the education of callers and the wider community regarding information about perinatal depression and anxiety. This is based on the belief that people are empowered to seek the help that they require, as early as possible, if they understand the conditions and the importance of intervention.
Training
PANDA has an ongoing role in providing customised and specialist training and education programs for consumers and professionals related to perinatal depression and anxiety.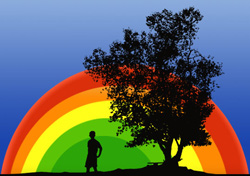 Imagine being taken from your home by strangers (police or DOCS) with nothing but the clothes you are wearing or possibly a rubbish bag hastily stuffed with clothes or toys and then being sent off to live with strangers. Or being in care with one family for a month or so and then being moved on to the next one. Some of these kids have nowhere to call home."
It's with this sentiment in mind that Despina Parakas from www.backpacksforaussiekids.com.au has created her charity which gives out backpacks filled with basics that some of our babies will take for granted like – p.j.'s, a little blanket, clothes, books and a toy.
Little Innoscents is proud to announce that they have donated product packs to go in 150 backpacks, which will go out with all littlest of the children this year.
This follows with our charity initiative to donate where possible our products.
The Goulburn Valley Pregnancy Support Service and the Caroline Chisholm Society
The Goulburn Valley Pregnancy Support Service is a not for profit organisation which provides a free and confidential service to expectant parents of all ages, families, carers and guardians with at least one child up to the age of 6 years in our local area. Little Innoscents offers support by providing much needed products which are distributed throughout the community to those who need support.
Eczema Association of Australasia –
The Eczema Association of Australasia Inc's (EAA) is an educational site offering you practical information about living with or caring for someone with eczema. Little Innoscents proudly support the Eczema Association by providing FREE baby skincare samples to parents.
Bonnie Babes Foundation
The Bonnie Babes Foundation is a non-profit volunteer based charity which is established for the health and well-being of families. Sadly one in every four pregnancies ends in a loss from miscarriage and stillbirth. Over 17,000 babies are born prematurely, many of them often struggling for life. The Bonnie Babes Foundation helps to save babies lives and counsel families through this extreme hardship. All proceeds the Foundation raises are for vital medical research projects, and for their 24 hour, 7 day per week family counseling services.
Christmas Parties for Special Children
For more than 16 years we have hosted the Christmas Parties for Special Children right across Australia. Giving children with special needs the opportunity to attend these events is something we couldn't do without the generosity of their individual business communities.
These events happen right around Australia, however this site hosts 5 of the parties, so it's a good chance that there is one near you. If you would like details about a party that maybe in your local area please feel free to call 1300 730 066. If you would like to help by purchasing an Advertising Sponsorship package which will ultimately sponsor a child or some children to attend a party, please visit our Sponsorship page.