5 Helpful Tips to Introduce Healthy Food to Your Kids
Getting your kids to eat well with healthy and nutritious food can sometimes be a little bit of an uphill battle. Little Innoscents spoke to Sarah Butler from Organic Angels in Melbourne for her 5 top tips.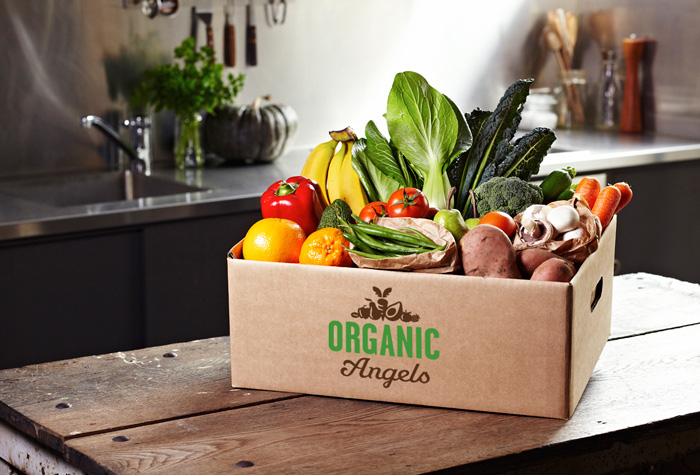 Our first son, Charlie was our inspiration behind our business Organic Angels. It was time to introduce solid foods which is always a daunting experience for first time parents. I was conscious of what I was about to put into his little tummy after reading about the amount of pesticides and chemicals found in food today. We slowly made the transition to buying organic for those first solid foods. Over time we chose to source locally sourced organic food for all of us, but it wasn't easily accessible at the time. Scott and I were both working and wanted the convenience of a home delivery service. This gave us the idea to start Organic Angels and here we are, 10 years later.
W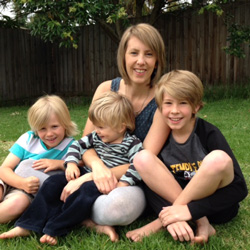 e now have 3 sons (Aged 11, 8, 4). Over the years we have avoided processed, high sugar foods in their diet and have educated them about our food and where it comes from and why organic is better for their health and our environment.  Just this week, with colds going around, my eldest stated at the dinner table that he was going to feed himself extra salad and sauerkraut as he had been unwell. It's those little moments where I am amazed how aware they are of how good food makes them healthier and happy.
Of course I would love to declare that my boys are easy going and will eat anything all the time, but realistically we've had challenges like all parents. Here are 5 tips I have learned along the way and implement in our home.
1) Never give up serving it up!
Avoid falling into the trap of not serving up a certain veggie at the dinner table because your little one doesn't like it. I almost fell out of my chair when one of our sons told me that he "likes zucchini now mummy". We have been feeding him zucchini since he was 6 months old and it has taken 4 years for him to finally like it! It can take a child or baby many tries before they get used to taste and texture of foods, so every attempt counts and should be encouraged rather than scolded.
2) Get Clever
There are a few sneaky ways to increase veggies into your child's diet.  Green Smoothies are a great way of getting in nutrient dense greens. When making a Bolognaise Sauce, finely grate or blend celery, zucchini, mushrooms and carrots and add to sauce. Make cauliflower rice (instead of white rice) to have alongside your favourite curry. Peel and finely slice sweet potato, beetroot, parsnips and cover in coconut oil, sea salt and bake in the oven for tasty veggie chips, delicious with avocado dip or hummus.
3) Food is to be enjoyed
Even if your child is causing a fuss at the dinner table, remember that you are enjoying your dinner. This takes some will power to stay calm and keep eating your dinner happily. Having a conversation around the table about how tasty the food is and what a great job dad or mum has done creating this delicious dinner will create interest to the one making a fuss. Soon they will realise that they are missing out and will want to join in.
4) There is always breakfast!
When all else fails and dinner is downright refused, there is always breakfast. Food should not be forced. Our reply to kids in those moments is "No problem, you might have to go to bed early and hungry tonight, but tomorrow we can make a big breakfast". Making separate meals to keep your child happy not only creates a bad habit but extra work and stress for you preparing endless meals to keep the peace.
5) Thankfulness & Connectedness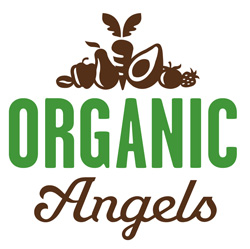 As our kids have got older, we love to counteract their negative moments at the dinner table with thankfulness and comes in handy some nights. We hold hands and each go around the table saying something we are thankful for. My comment might be "I am thankful that I have good food in front of me and our local farmer has worked hard to get this food to us". The kids might simply be, "I am thankful for dinner" or the youngest will always come out with something silly that involves the words poo or fart (sigh…), we are making progress with that one.
Remember, making the lifestyle choice of eating healthy organic foods is the best choice you can make for you and your family.
If you are based in Victoria, Australia, make sure that you check out the delicious organic fruit and vegetable boxes that you can have delivered to your door from Organic Angels at www.organicangels.com. We recently received one of these boxes and were really impressed with the quality of the produce.
Win $200 in Gift Vouchers!
We decided to team up for a giveaway of an Organic Angels $100 gift voucher PLUS a Little Innoscents $100 gift voucher to one lucky Victorian winner. Enter via the form below. Good luck!
Win an Organic Angels & Little Innoscents prize valued at $200. Victoria, Australia Entry Only