Yay! Little Innoscents has earned a 2014 Service Award!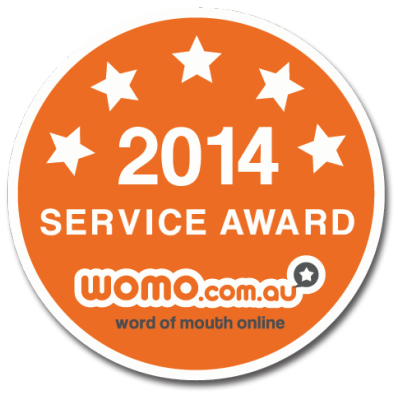 With tough competition and less than 5% of companies that are on WOMO achieving this award we truly are ecstatic! A big thanks to you, our loyal and true customers for supporting our brand and ethos.
Since inception we have worked hard to create and produce beautiful organic and natural skincare for babies that is made and manufactured in Australia from the finest ingredients.
For us to achieve this award it means that we have achieved 4-5 star reviews and have over 90% of positive reviews. Running a small family-owned business and launching a company in tough economic conditions as shown us many trials and tribulations and to achieve something like this and constantly hear from you how much you love and enjoy our products make every day worth it.
Little Innoscents has grown in to something we are so very proud of and continues to grow both nationally and internationally.
A big, big thank you to you!
Love, Antonette. x
P.s~ For those of you who haven't yet reviewed us, you can click here: http://www.womo.com.au/reviews/Little-Innoscents-Fairfield/