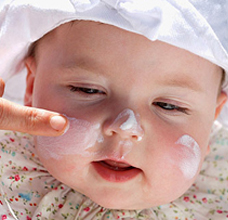 A few days ago Independent MP Dr Bob Such began a campaign which could see companies like L'Oreal, marking on their labels, that contents may contain cancer causing nanoparticles.
Same as me, one of Dr Such's main concerns with the way the current cosmetics industry in Australia operates is that it is, in fact, "a billion-dollar industry that is largely unregulated."
Anybody that initially thought Dr Such's claims were scientifically unsound would have their foot firmly stuck in their mouths this week because independent consumer advocate, Choice, concluded that:
Manufacturers should be forced to list whether the sunscreens they produce contain potentially dangerous nanoparticles on the product label.
I totally agree, and if I have my way, this is where the organics and baby care industry will head as well. What do you think?
Find out more about nanoparticles and sun blocks here.